K-MAX K27 Motorcycle Top Case
Motorcycle Top Case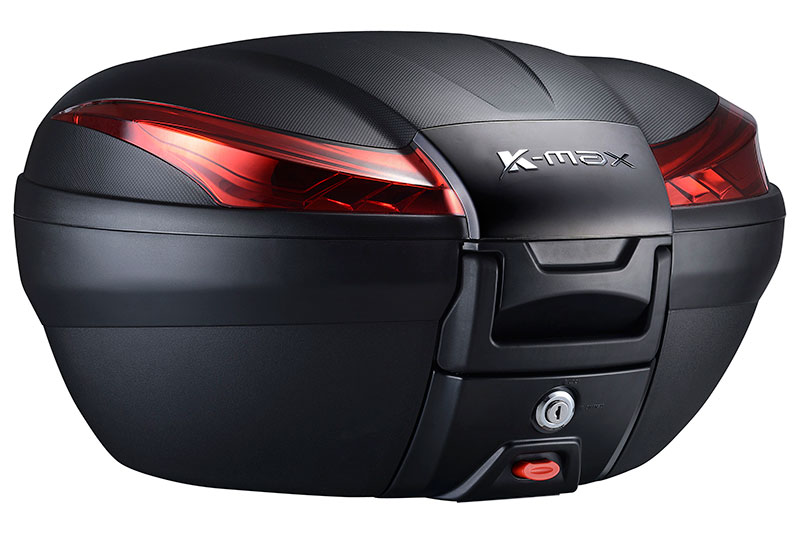 K-Max K27 Motorcycle top case has 50 liters large capacity which not only could fulfill two full cover helmets but also still has additional space to stow the personal items.

The K27 motorcycle top case combined PP and ABS materials. It can painted in the front side of the color and has several colors for customer's choices, we also provide customize service, colors are available for customizing.
For its stability, we increase the shock absorption, along with foam layer inside, which can protect the items from scratches and other impact damages.
Kuan Mei's design team work very closely with QA department for QC control, so our products are compliant with ISO certification.
For more information, please refer to the specification below.
We will make sure the products are all packed with care and delivered on time.

For further ordering information, please feel free to contact us.
Size indication
Product Details
Product Contents
Specification
Weights: 5KG
Load: 3KG
Selection: Backrest, LED Light
Minimum Order Quantity
The Minimum Order Quantity would be 50 pcs.
Gallery