Company Profile
Kuan Mei Technology, based in Tainan, Taiwan, has more than 50 years of experience in the manufacture of top case, scooter headlight, scooter plastic outfit and ATV outfit. Our quality has certified by ISO. We provide a complete supply chain start with designed, mold manufacturing, plastic injection, painting, assembling for top case, headlight, plastic outfit and so on. In order to ensure the competitiveness of the manufacturer's technology, quality and cost.

We are also offer OEM / ODM products, Our manufacturing capabilities can be cross-border to various industrial fields, home appliances, consumer goods, food industry are our scope of service.

Furthermore, we work with AEON motor in 2007, a well know brand for motor vehicles in Taiwan, to design and product headlights and windshield.

Kuan Mei Technology has sold the products for more than twenty countries, for example, North America, Europe, Asia and South Asia..., etc. Kuan Mei could provide a variety of related products other than on the website. For any cooperation, please reach out to us.
Milestone
| Year | Achievement |
| --- | --- |
| 1970 | Kuan Mei was founded and started with producing locomotive windshields, luggage compartments and helmets. |
| 1982 | Started production of plastic shells and exterior parts for scooters. |
| 1992 | Became an OEM supplier of Aeonmotor. |
| 1997 | Achieved international standardization quality certification as ISO9002. |
| 2000 | Started to design and produce ATV plastic shells and locomotive cases as our owned brand K-MAX. |
| 2007 | Established assembly and production lines for headlight, and obtained certification from COP. |
| 2009 | Became an OEM supplier of Taiwan Golden Bee (TGB). |
| 2010 | Became a supplier of KD-DEPOT (KYMCO). |
| 2011 | K-MAX portable locomotive cases obtained Golden Pin Design Award. |
| 2012 | Introduced auto-painting equipment; established electric vehicle factory and successfully developed the first electric motor vehicle as KE01which met the requirements of TES subsidy. |
| 2014 | Expanded the mold manufacturing plant for higher production capacity and efficiency. |
| 2015 | Developed the first electric bike (KB02). |
| 2017 | Achieved international standardization quality certification as ISO9001:2015. |
| 2019 | Became a supplier of SYM. |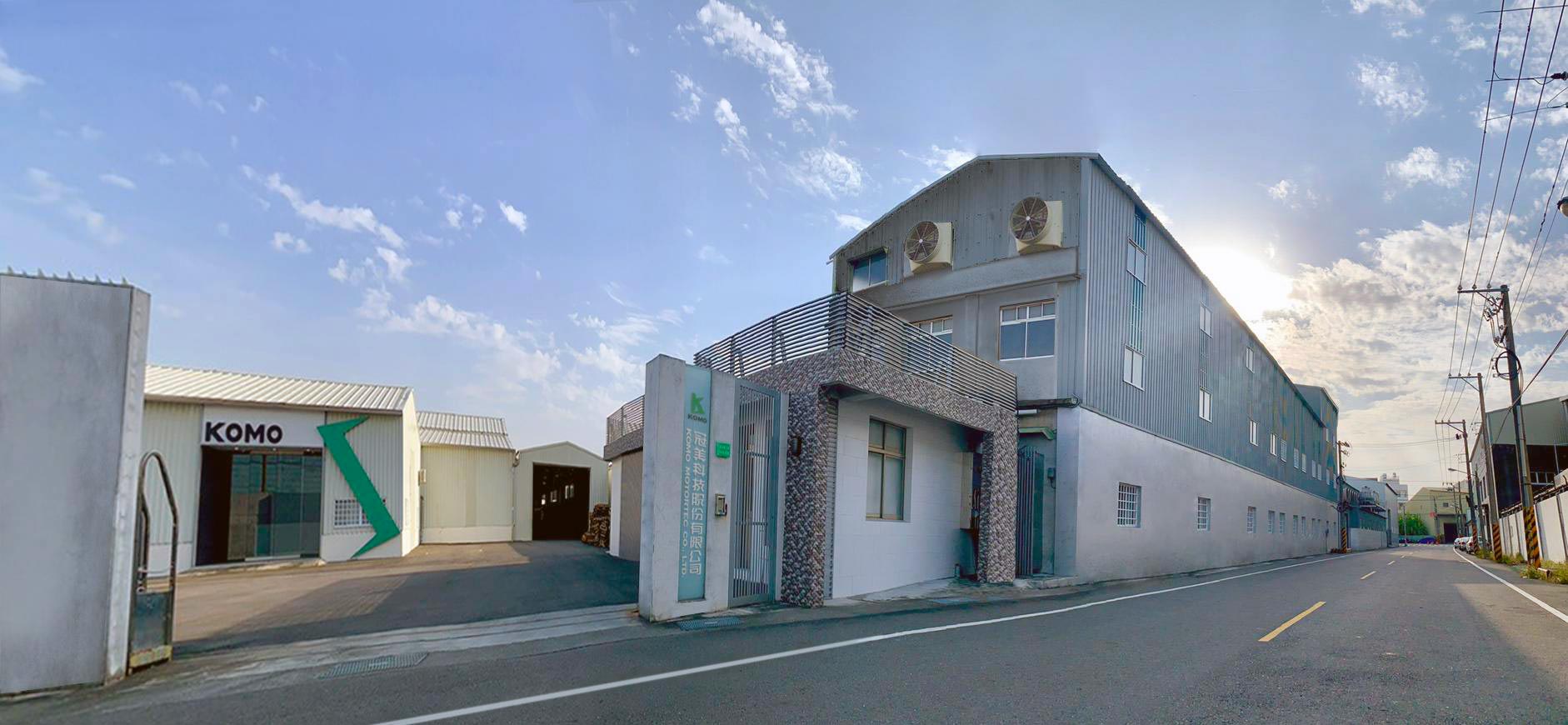 Certificates
50 Years Motorcycle Top Cases & Fairings Manufacturer | Kuan-Mei
Based in Taiwan, Kuan Mei Technology Co., Ltd, since 1970, is a manufacture of motorcycle top case, scooter headlight, motorcycle fairing and spare part. Sold in 20 countries, including Japan, North America, South Asia, Europe, etc.
Golden Pin Design Award-winning, ISO certified, a supplier of SYM and KYMCO, and the motorcycle spare part production line, including mold making, plastic injection, painting, assembly and so forth.
Kuan-Mei has been offering customers high-quality motorcycle top cases and fairings, both with advanced technology and 50 years of experience, Kuan-Mei ensure meet each customer's demands are met.